Urinalysis Reagent Strips are made for urinalysis of both qualitative and semi-quantitative,which are in vitro reagent for diagnostics.It test Leukocytes,Nitrte,Urobilinogen,Protein,pH,Blood,Specific Gravity,Ketone,Bilirubin,Glucose in urine.Please refer to the out-side box and bottle label for the specific test parameters of the product you are using.
The 10 Parameters tests check for:
Leukocytes
– White Blood Cells produced by the body the help fight infection. Could indicate a UTI or Kidney Infection
Nitrites
– Bacteria that causes UTI`s convert nitrates into nitrites. A positive result for nitrites could indicate a UTI.
Urobilinogen
–A by-product of the breakdown of Bilirubin. Small amounts are normal, but larger amounts could indicate a liver disease.
Protein
– High levels of protein in urine can indicate kidney disease
pH
– Checks the acidity or alkalinity of urine.
Blood
– Serious UTI/Cystitis can cause blood in urine, as well as other issues such as kidney stones or bladder/kidney cancer.
Specific Gravity (S.G.)
– Higher specific gravity could be signs of a UTI, diabetes or even dehydration. Other issues could be a kidney infection, kidney failure orheart failure.
Ketone
– Ketones are produced when the body is not able to get its energy from Glucose and so starts to burn off body fat. A high amount of ketones could simply be down to dieting, not eating for prolonged periods of time (12-18 hours), or something more serious such as diabetes.
Bilirubin
– A by-product of the breakdown of red blood cells. These cells SHOULD NOT be present in the urine, if present, these could indicate liver disease.
Reaction principle
The acetoactate and nitroprusside cause reaction in alkaline medium,which produces purplish red compounds.
Why test in urine?
Urine examination (Urine Test ) is a medical test including routine Urine Analysis, urine formation detection(such as urinary red blood cells, white blood cells, etc.), quantitative determination of protein components, urine enzyme determination and so on. Urine examination is very important for clinical diagnosis, diagnosis and prognosis.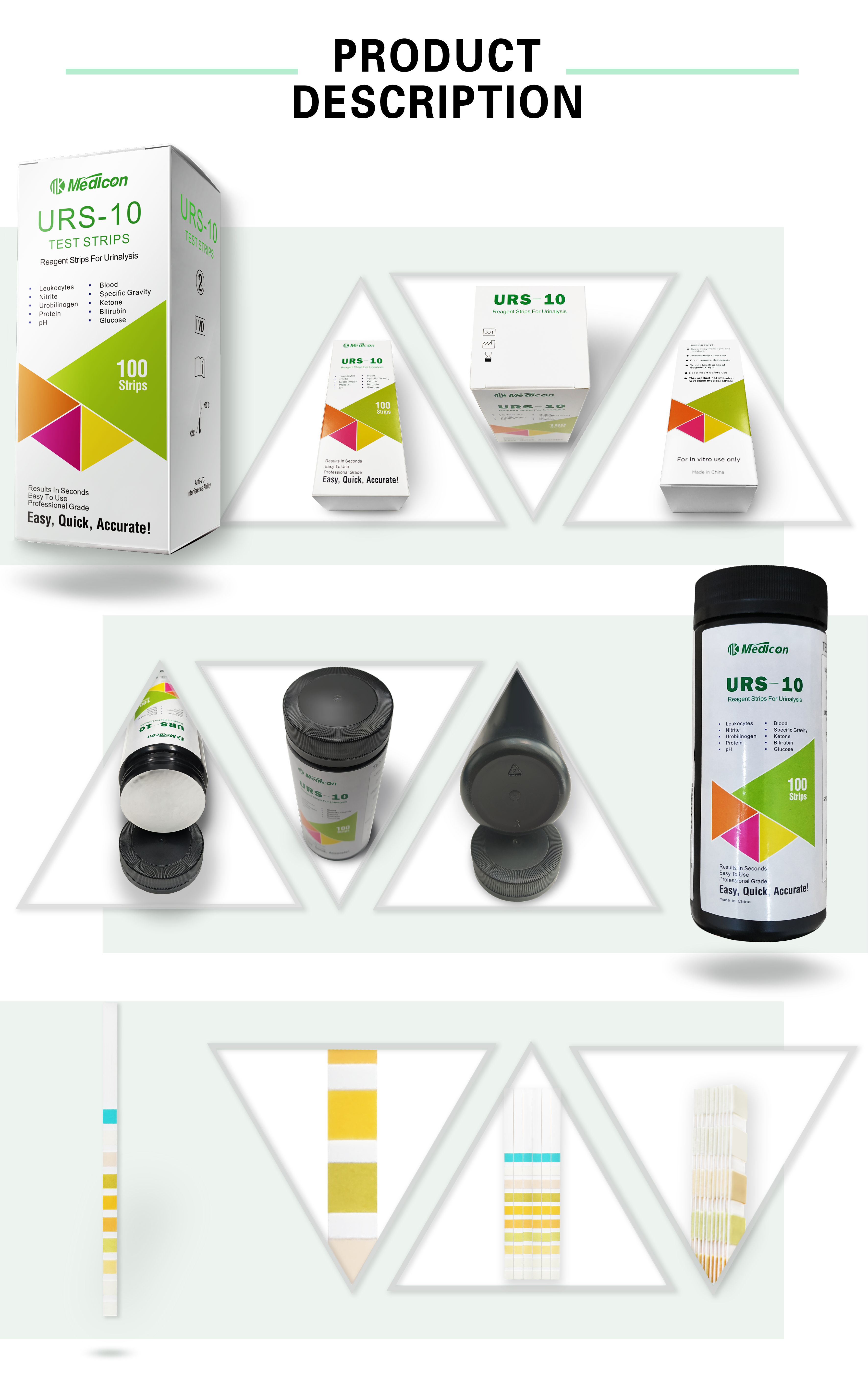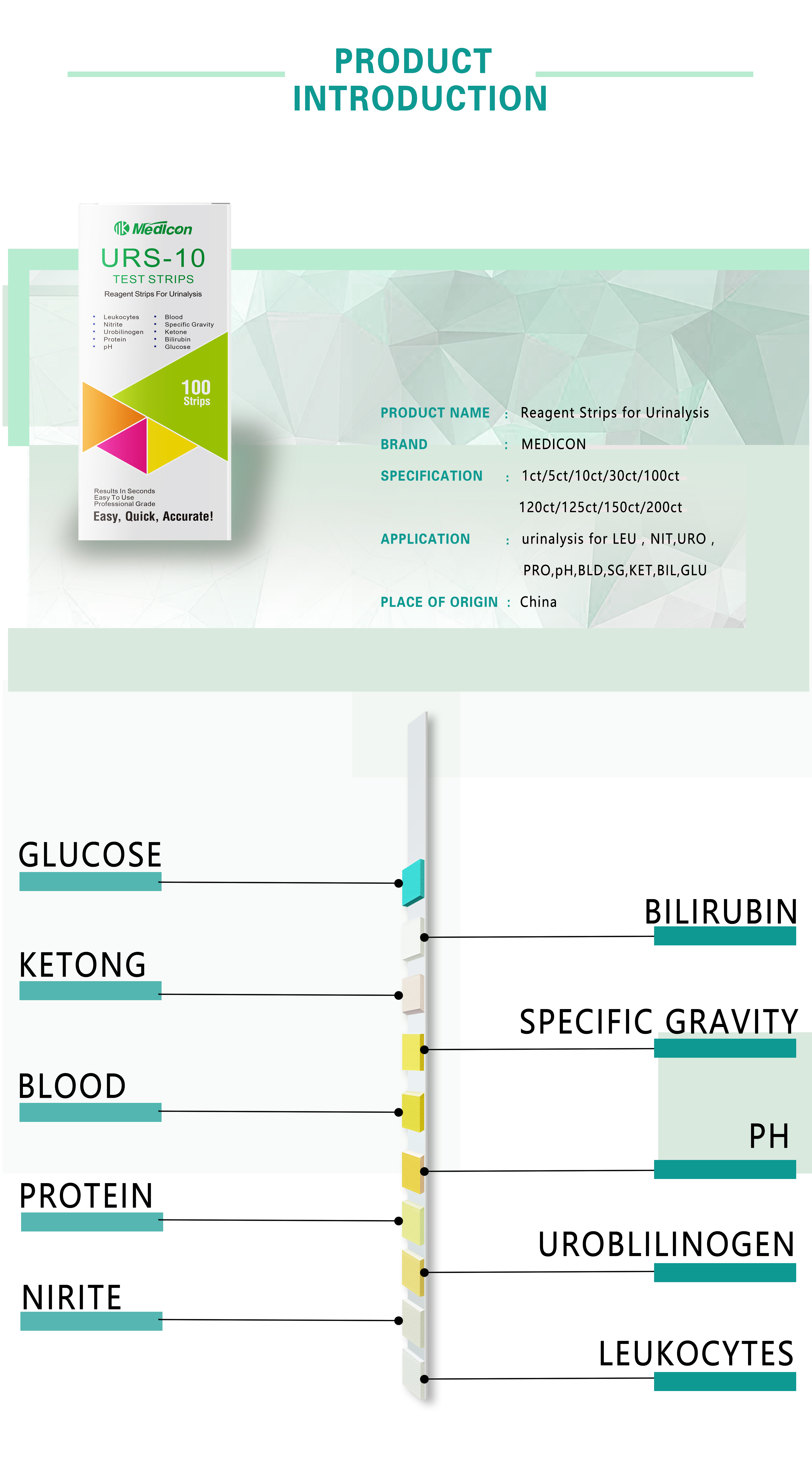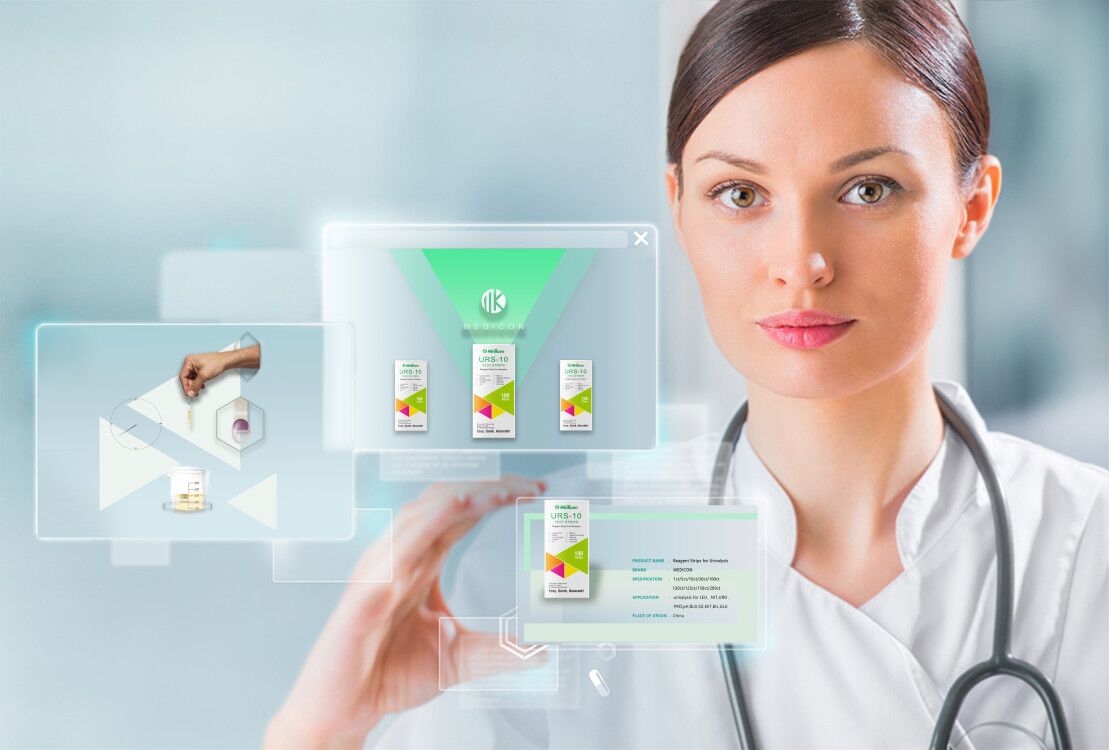 Test parameters: Leukocytes, Nitrite, pH, Urobilinogen, Protein, Blood, Specific gravity, Ketone, Bilirubin, Glucose
Advantages:
Imported raw materials from German to stable product quality.
We uphold integrity and strict quality control, and the export rate of return of zero. (peers 3.5%)
Lot number, Manufacture date , Use by/Expiry date are printed clearly on the box and label.
We have a system for recording production batch Numbers and tracking product after-sales problems.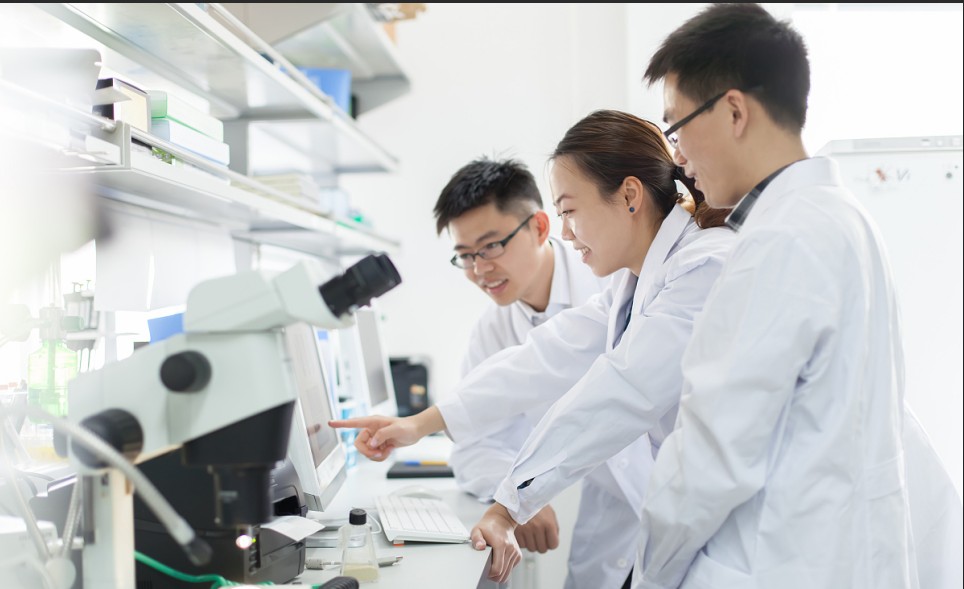 Advantage of urine test strips 10 parameter:
Avantage Of Urinalysis Test Strips 10 Paramter


Anti-Vc ability

urinalysis strips 10 parameter is very resistant to interference from ascobic acid (vitamin C).Some strips on the market are prone to vitamin C interfernce and give falsely-lower or false regative results.The test that are most affected are blood,glucose,bilirubin and nitrite.

Rapid Results

read resuils within 60 seconds

Expiry

24 months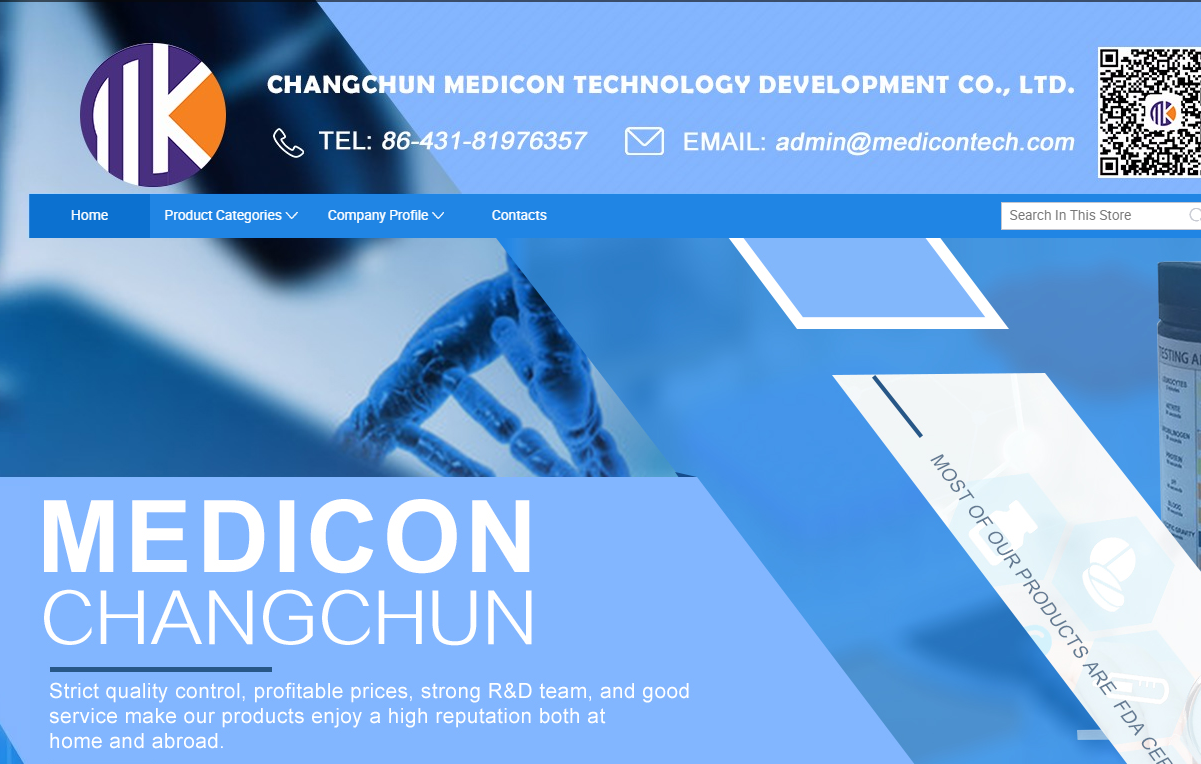 Looking for ideal Urine Vitro Reagent for Diagnostics Manufacturer & supplier ? We have a wide selection at great prices to help you get creative. All the Ten Para Test Strips are quality guaranteed. We are China Origin Factory of Vitro Reagent for Diagnostics. If you have any question, please feel free to contact us.
Product Categories : Visual Testing > Urine Reagent Strips