Nutritional Ketosis Versus Diabetic Ketoacidosis
Nutritional (or [physiological]) ketosis is often confused with diabetic ketoacidosis because both conditions involve elevated blood ketones.
Nutritional ketosis is a benign metabolic state that even occurs naturally in newborn infants and pregnant women. It's the state people are aiming for when they follow the ketogenic diet or do intermittent fasting.
While in nutritional ketosis, ketones in the blood are mild to moderately elevated. This is achieved via endogenous and exogenous methods. Endogenous increase in ketone levels is achieved through fasting, carbohydrate restriction or prolonged exercise.
For example, the ketogenic diet, which is associated with a variety of health benefits, including weight loss, improved blood glucose control, lower triglycerides, higher HDL levels, and improved mental clarity and energy. Nutritional ketosis may also improve endurance performance and recovery from exercise.
Exogenous elevated ketones levels are achieved through products like HVMN Ketone, which garners a similar result to fasting or dieting in a fraction of the time.
Circulating levels of beta-hydroxybutyric acid rise above 0.5 mmol/L and can reach maximum levels of 7 to 8 mmol/L.6 In healthy people with a normal pancreas, these ketone levels do not go higher because they are regulated and controlled by insulin and glucagon hormones, plus ketones themselves slow down fat release to limit their own production.
From an evolutionary perspective, ketosis enabled us to survive periods of prolonged starvation. In starvation, the ketone beta-hydroxybutyric acid takes the place of glucose as the primary fuel for the brain, providing as much as 70% of the brain`s energy needs. In fact, beta-hydroxybutyric acid has been described as a [superfuel] because it more efficiently generates cellular energy than glucose or fatty acids.
By contrast, diabetic ketoacidosis is a medical emergency.

Reaction principle
The acetoactate and nitroprusside cause reaction in alkaline medium,which produces purplish red compounds.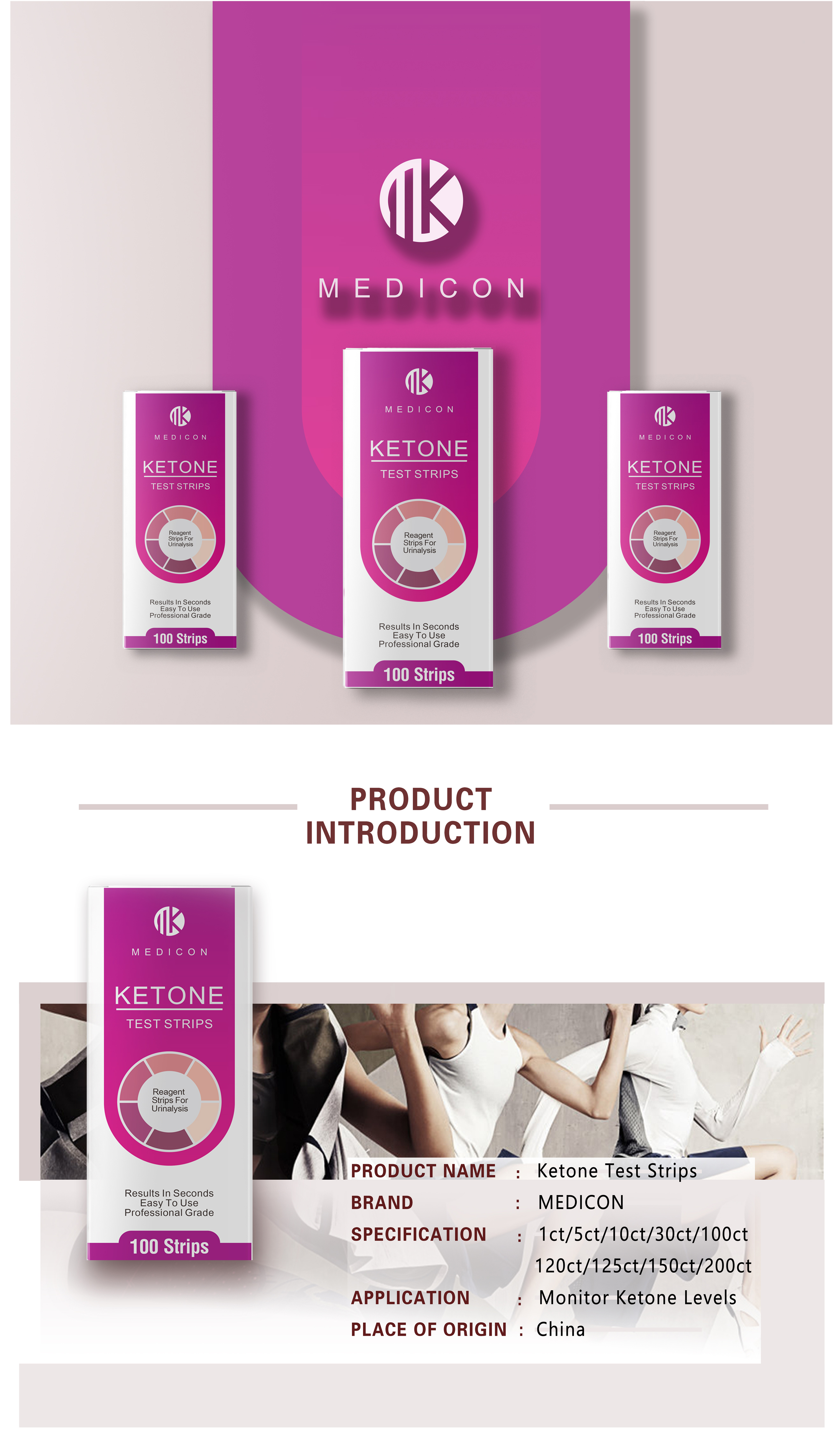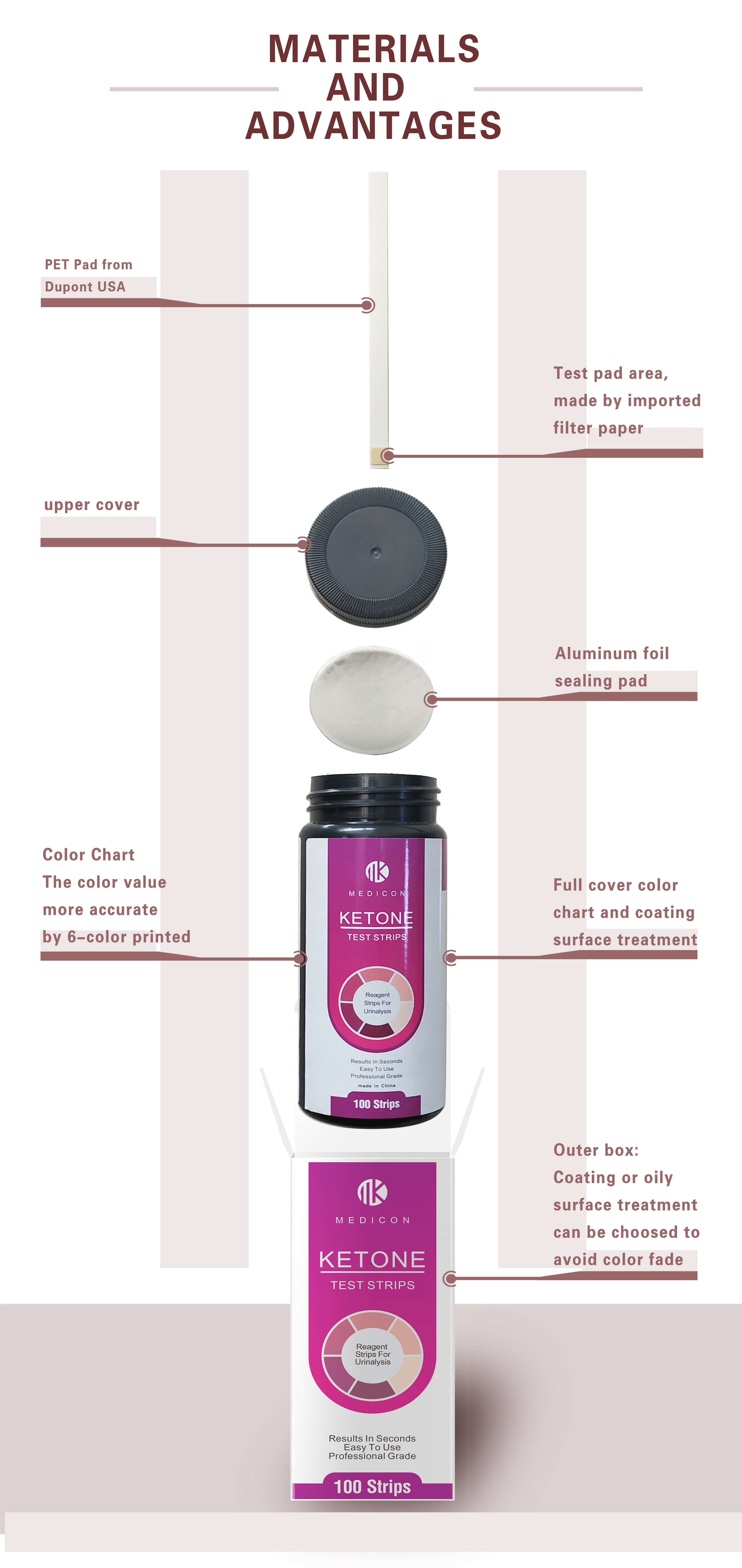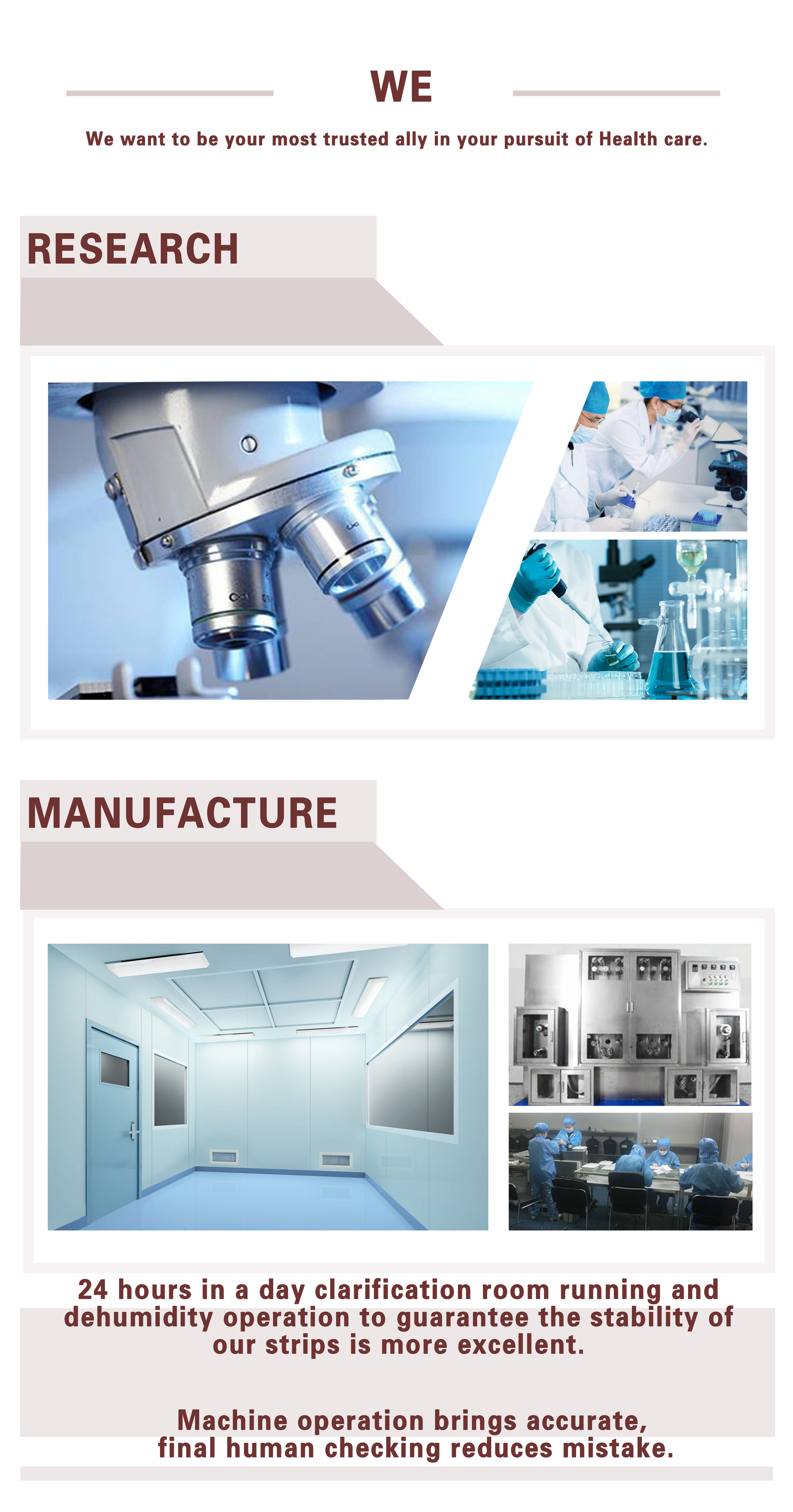 What do my results mean after testing by Ketone Urine Test Strips?
You can measure ketones at any time of the day.However, ketone levels tend to vary,being highest in the morning and right after dinner.It is also best to avoid measuring your ketone levels right after exercise because the numbers you would get then won`t represent your mean ketone levels.Being dehydrated,over-hydrated,and taking certain medication(Mesna) can lead to inaccurate results,especially with Urine Ketone Strips.
While individual testing may vary, in general,results for ketone testing are labeled in the following way:
| | |
| --- | --- |
| normal/negative | less than 0.5 millionles per liter(mmol/L) |
| low to moderate | 0.6 to 1.5 mmol/L |
| high | 1.6 to 4.0 mmol/L |
| very high | greater than 4.0 mmol/L |
Certificate: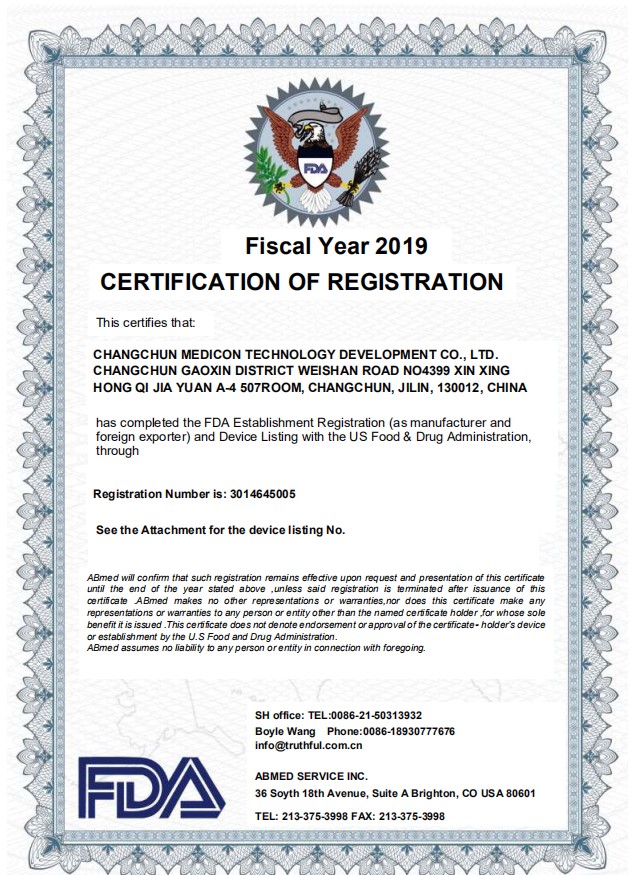 Shipping and Packing of our urine Ketone Test Strips: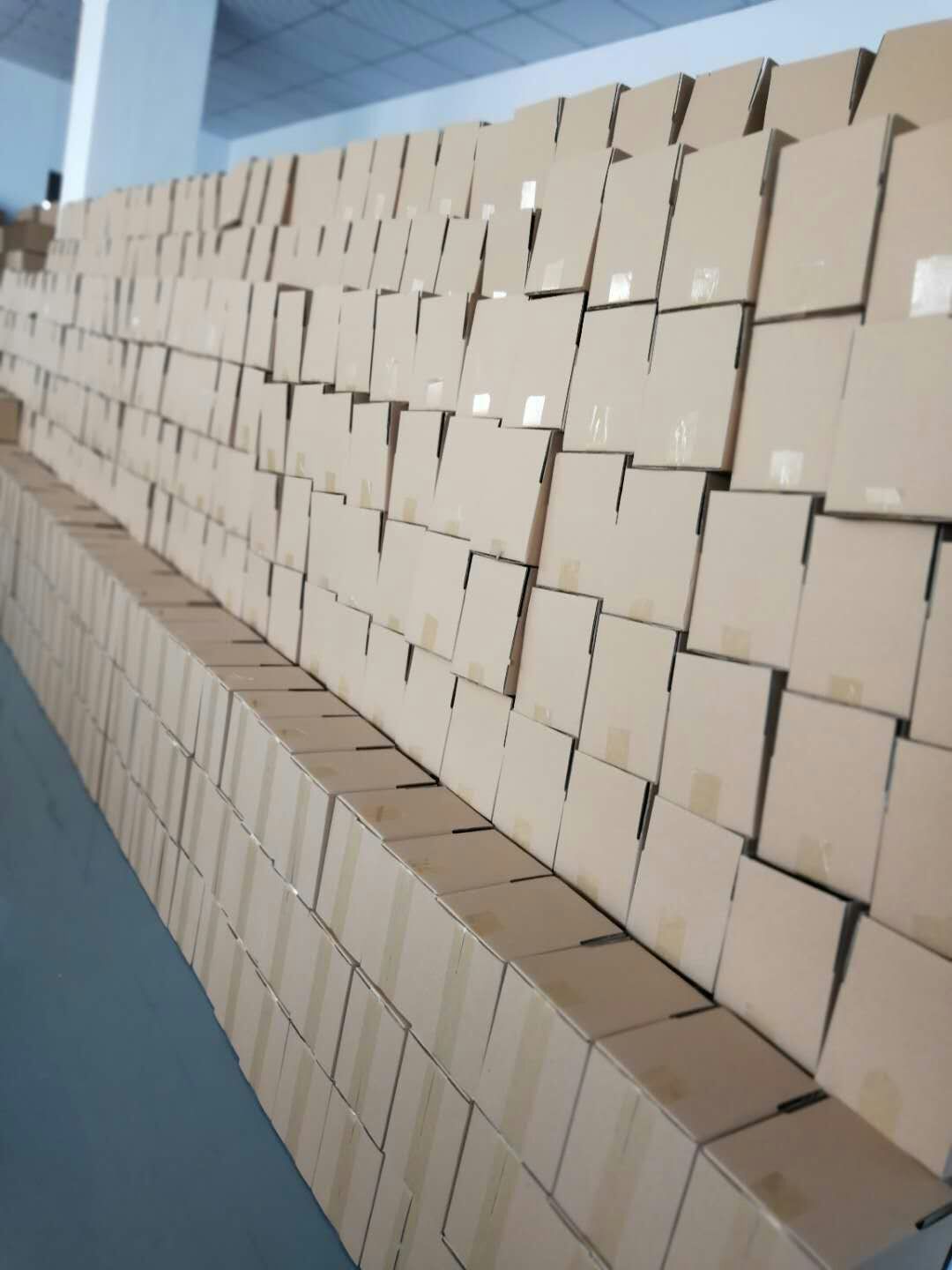 Looking for ideal Nutritional Ketosis Versus Diabetic Ketoacidosis Manufacturer & supplier ? We have a wide selection at great prices to help you get creative. All the
Urine Reagent Test Strips
are quality guaranteed. We are China Origin Factory of Urine Reagent Test Paper. If you have any question, please feel free to contact us.
Product Categories : Clinical Analytical Instruments > Urine Reagent Test Strips